Acting Ministry of National Defense visits Helmand Province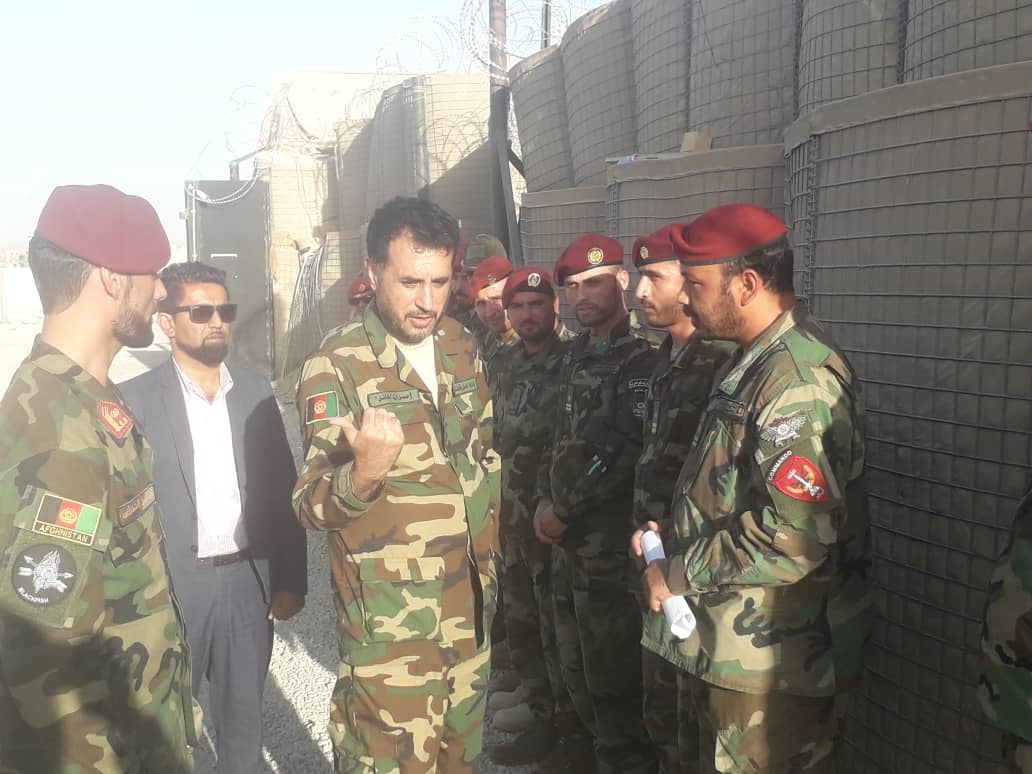 Assadullah Khalid, acting Ministry of National Defense along with Mohammad Massoud Andarabi, acting Ministry of Interior Affair and Gen. Austin Scott Miller, the NATO General Commander in Afghanistan visited Helmand province to assess the security situation and measure security on the elections day.
The acting ministers of Defense, Interior Affair and NATO General Commander, met with governor and Senior Security Officials and issued the necessary guidance for the security of the elections and better security situation in Helmand.
Meanwhile, acting Ministry of National Defense on the sidelines of the visit also paid tribute to Mr. Ghulam Vali Afghan, the Honorable Helmand province representative in the parliament who was injured in an explosion yesterday.